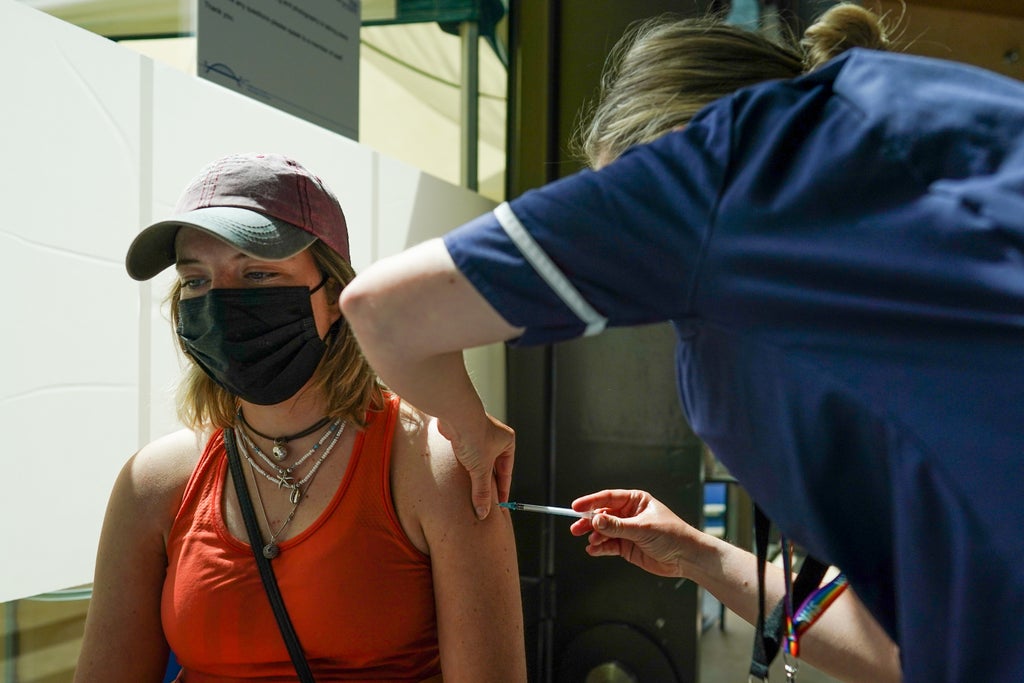 Government being 'quite cautious' over green list countries, says George Eustice
Over 2 million people in England may have had long Covid and experience one or more symptom lasting at least 12 weeks, a leading study has found.
The REACT-2 study, led by Imperial College London, found that more than a third of people who have had Covid-19 reported symptoms that lasted at least 12 weeks, with one in ten reporting severe symptoms which lasted that long.
"Our findings do paint a concerning picture of the longer-term health consequences of COVID-19, which need to be accounted for in policy and planning," said Paul Elliott, director of the REACT programme.
Meanwhile, George Eustice, the environment secretary, said that he will not wear a face mask once coronavirus regulations are lifted on 19 July.
"What we want to do on 19 July, and the prime minister said that the data looks good to be able to have that end, is to remove all of the legal restrictions," the environment secretary told Sky News.
He said that the question of "whether some people might choose to wear masks" or whether face coverings may be advised in some settings is "a separate matter".