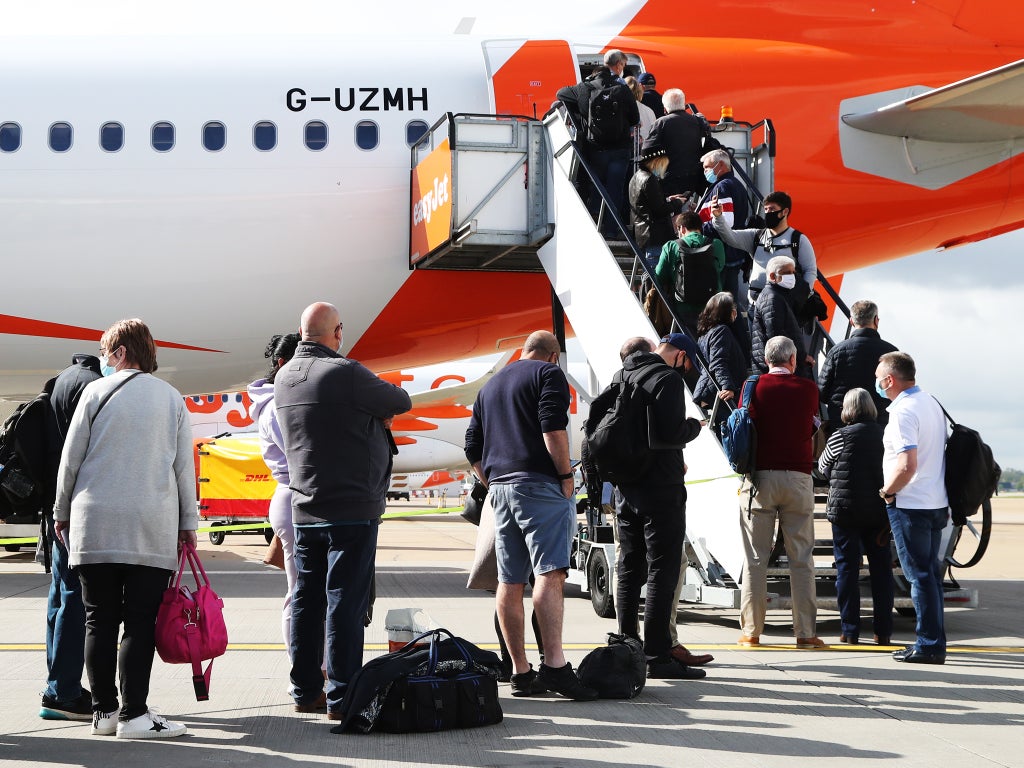 Transport Secretary Grant Shapps explains the new travel rules as restrictions are eased
A surge in holiday bookings is expected this weekend after the relaxation of travel rules, which saw the amber list scrapped in favour of a single list of places which require hotel quarantine on return to England
Meanwhile, a new tool has found certain groups remain more vulnerable to the virus after vaccination.
The QCovid tool developed by scientists at the University of Oxford shows that immunosuppressed people, and those with dementia, Parkinson's or chronic disorders such as kidney disease are still at a greater risk of hospitalisation or death from Covid when vaccinated compared to the rest of the population
1631947778
Travel surge expected, as firms see bookings spike
Holiday bookings are expected to soar after the Government announced a relaxation of international travel rules, but concerns have been raised over a changed approach to Covid-19 testing.
Alan French, chief executive of travel firm Thomas Cook, said October half-term bookings were up 200 per cent compared to August and he expected this figure to increase as a result of the changed system.
"Based on our bookings already today, I would expect this weekend to be the biggest of the year so far as people take advantage of the great deals on offer, the new easier rules on testing and the simplified system for international travel," he said.
Andrew Flintham, managing director of holiday company TUI UK, said he had already seen "an uptick in bookings for Turkey in October" and expected a boost in customer confidence with the new rules.
Online travel agency Skyscanner said it saw a 133 per cent spike in traffic in the 30 minutes following Mr Shapps's announcement, while there had been "huge increases" in searches for destinations such as Turkey and the Maldives in anticipation of Friday's news.
Liam James18 September 2021 07:49